Autumn Leaves | Piano Recital | Hakasalmen Huvila, Helsinki | 04.11.2022 18:30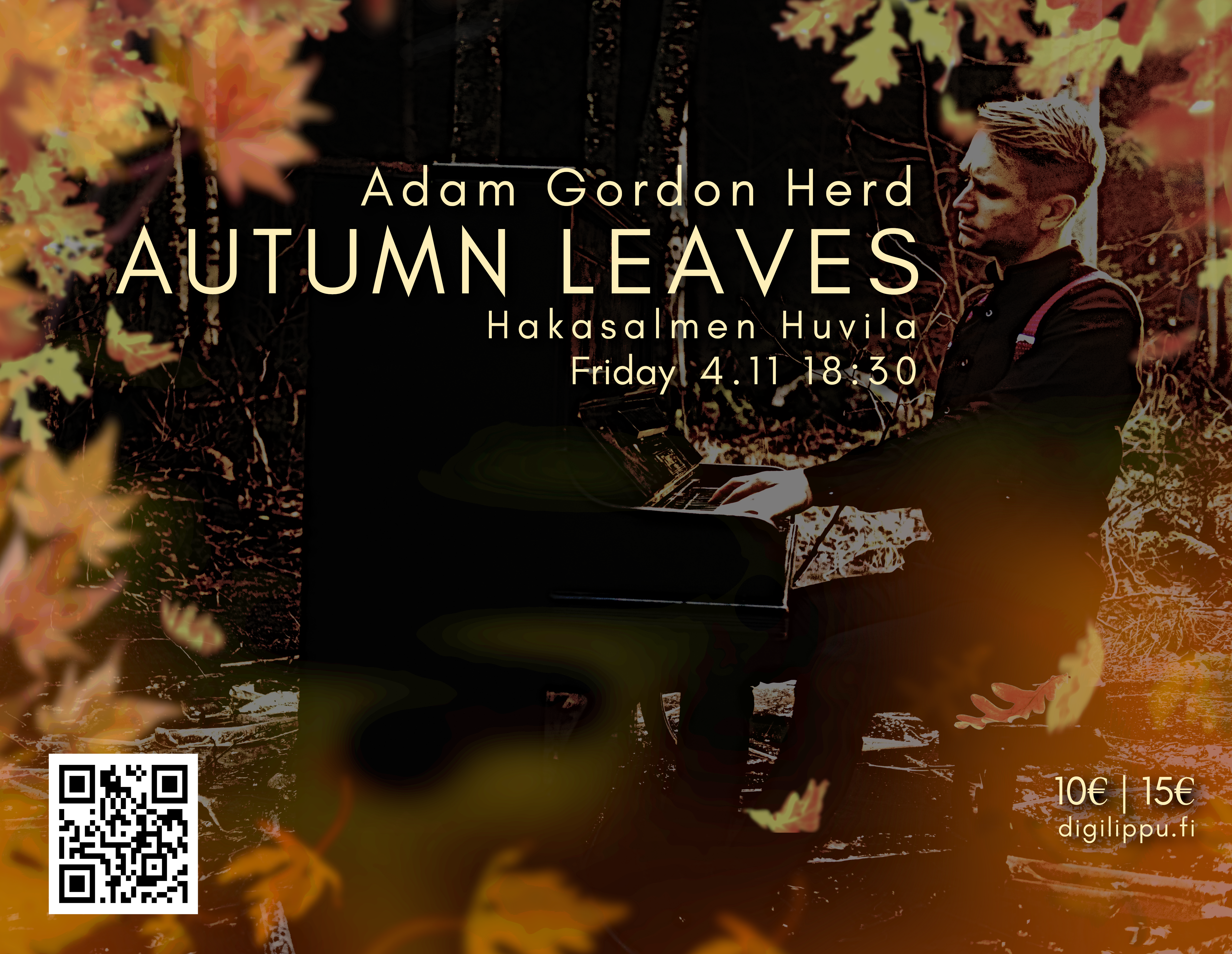 First performed in Australia, Adam now brings this beautiful concert program of Autumnal piano-postcards to Helsinki, Finland.
A solo recital of piano music including works by Debussy, Piazzolla, Chaminade, Yoshimatsu, Melartin and more.
The concert is in two halves with a brief intermission.
Tickets 15€/10€ available from: digilippu
Link to facebook event info: Autumn Leaves - FB event
Hakasalmen Huvila, Helsinki Finland
Friday 04.11.2022
18:30
Doctoral Studies: Sounds Like Jazz
Adam is currently undertaking an Artistic Doctoral Degree at the Helsinki Univerisity of the Arts, Sibelius Academy. His project is entitled Sounds Like Jazz: Contextualising the music of Nikolai Kapustin through jazz-influenced piano repertoire of the Twentieth and Twenty-first Centuries. It focuses on the music of living Russian composer Nikolai Kapustin, whose piano works seamlessly combine jazz and classical idioms. The project also explores jazz-influenced piano repertoire through a series of five exciting concerts that demonstrate the cross-fertilization between classical and jazz music from the twentieth and twenty-first centuries.
The research component investigates the multifaceted, portfolio-career paths of professional pianists and examines what university programs can be doing to better equip these musicians for contemporary working life.
King's Tree

Adam is the founder, arranger and artistic director of the quartet King's Tree. This lively ensemble combines the virtuosity of four Sibelius Academy graduates in arrangements of popular tunes borrowing from classical, jazz folk and world music.