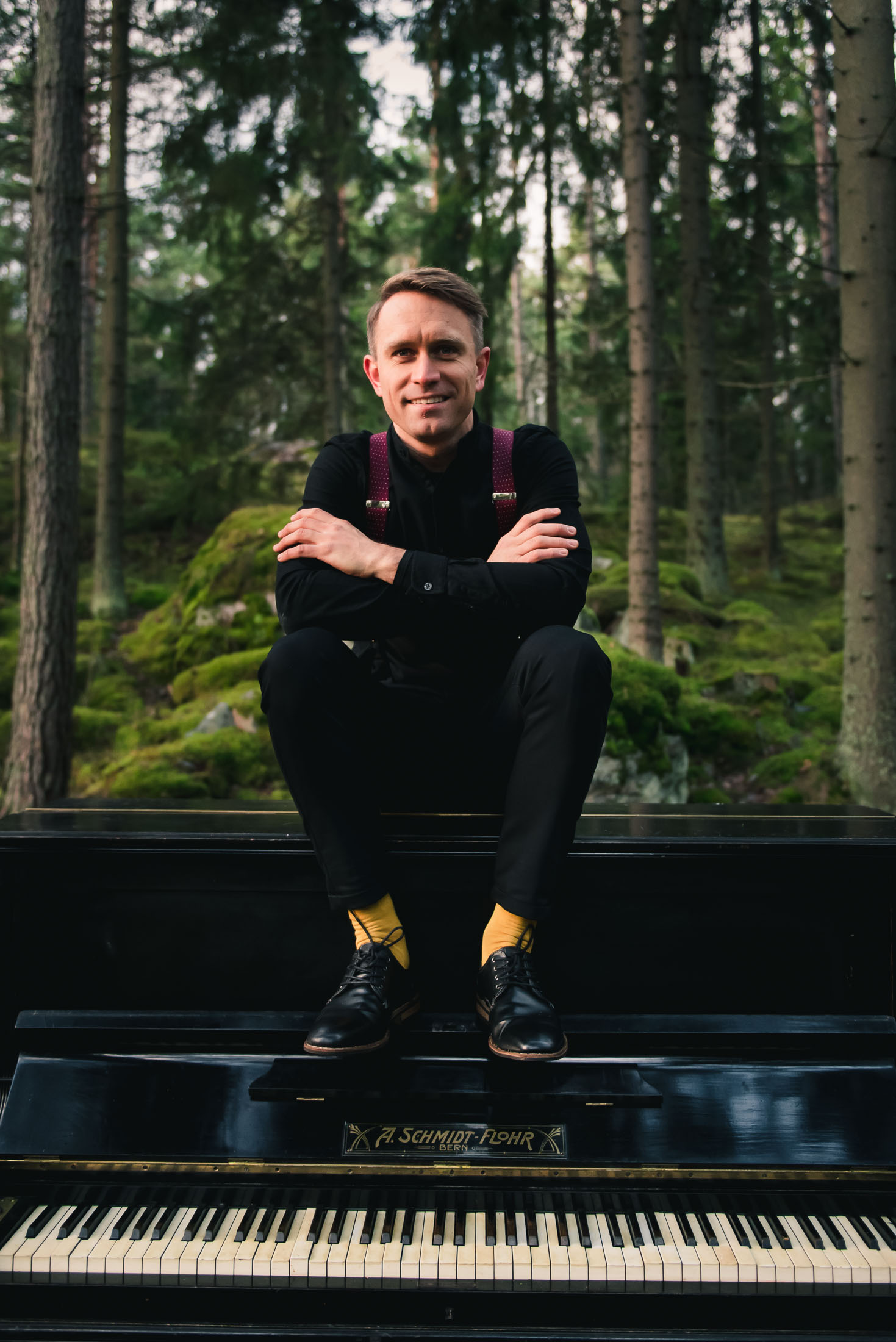 Bio
From sub-tropical New South Wales to sub-zero Scandinavian winters, Adam has let music guide him to many corners of the globe. Originally from Coffs Harbour, Australia, Adam has travelled to South America, Great Britain, and Europe perfecting his pianism and piano repertoire.
Adam holds a Bachelor of Music with First-Class Honours from the Queensland Conservatorium and a Master's Degree from the Sibelius Academy in Helsinki, Finland. His main teachers have been Natasha Vlassenko and Erik T. Tawaststjerna. Adam is currently undertaking doctoral studies in the artistic doctoral program at the Sibelius Academy and is supported by a Martin Bequest Travelling Scholarship and the Ian Potter Cultural Foundation. He has won various prizes and competitions including the Lev Vlassenko Piano Competition in Australia and the Helmi Vesa Piano Competition Finland. Adam's debut solo CD From Shadows received great praise upon release with Fine Music Magazine awarding the recording five stars.
In addition to his performance engagements and teaching his piano students, Adam enjoys playing alto saxophone, Celtic whistle, and chamber music in various forms. Despite the risk of injury to his fingers, Adam also enjoys playing many sports and, in his free time, can be found surfing in his home town of Coffs Harbour or cross-country skiing through the forests of Finland.